FAST REFUND, 100% MONEY BACK GUARANTEE

USING PAYPAL, 180 DAYS MONEY PROTECTION
*Clarification with Shipping*
Express Shipping

: You can expect your package to arrive in 3-10 working days.

Others: 9-21 working days.

If, for any reason, you are not satisfied with the order you receive, please contact us.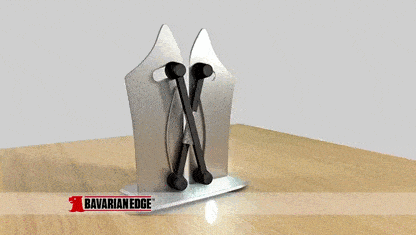 ONLYKICKSHOP™ sharpens your kitchen knives in seconds! Bavarian Edge also hones knives, the process which burnishes out deformities in and realigns the blade.
Bavarian Edge sharpens your Japanese blades in seconds. Just pass your blade through Bavarian Edge on a 35-degree angle. It's that easy!
SHARPENS DULL KNIVES IN SECONDS !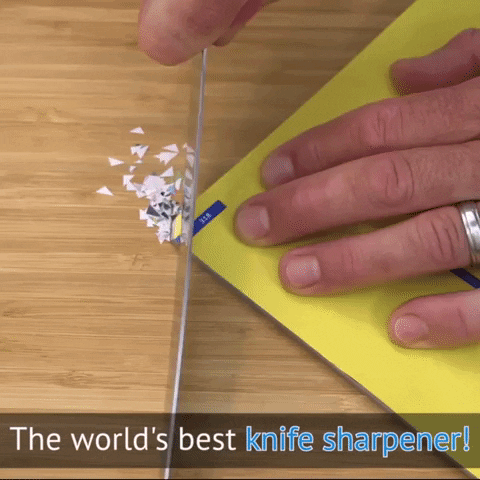 Kitchen knives are expensive. Just because your old knives are dull doesn't mean you need to toss them in the trash. Give your knives a makeover and restore them to their former glory using ONLYKICKSHOP™ Edge kitchen knife sharpener. The professional and portable design works on all types of knife blades, unlike a standard electric knife sharpener or sharpening steel that only accommodates a couple of different blade types.
TUNGSTEN CARBIDE SHARPENERS AUTO-ADJUST TO BLADE ANGLE
Ultra-Hard Tungsten Carbide sharpeners on patented spring-action bars adjust to the angle of the knife blade. Control the angle from 12 degrees for a super-sharp fillet knife to 20 degrees for a rugged chopping blade.
Give your old knives a makeover and transform them into razor sharp tools in seconds. Your old knives will chop, slice, filet, and dice just like the day you got them with ONLYKICKSHOP™ Knife Sharpener.
SHARPENS, HONES AND POLISHES
Sharpens hones and polishes your old knives – give your chef knife and butcher knife a makeover.
FOR ALL SIZE & TYPES OF METAL KNIVES
Professional and portable knife sharpener works on all types of knife blades, like standard, serrated, and beveled. ONLYKICKSHOP™ Knife Sharpener sharpens the following types of knives: Japanese knives, Chef knives, Serrated knives, Boning knives, Paring knives, Cleavers and so much more...
👇 Even for Credit Card 👇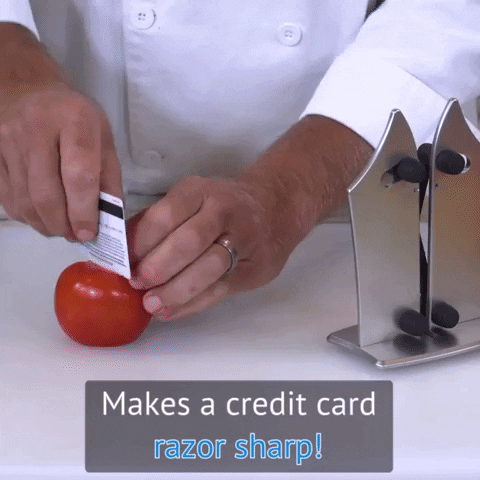 SPECIFICATION & PACKING
Item Type:

 

100% brand new & high quality Knife Sharpener
Size:

 

7.07 inches x 4.72 inches (or 18 cm x 12 cm)
Weight:

 

About 6.7 Oz (or 190 g)
Package includes:

 

1 x Knife Sharpener